Corporate
SOCIAL MEDIA
Training & Workshops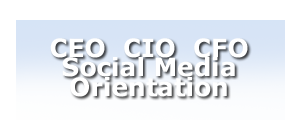 Many CEOs and Corporate Managers hesitate to fully leverage social media because they feel it exposes a bit too much of their personality.

Transparency
makes us uneasy.

Forbes Magazine reports;
"Sales executives who
embrace social media are ...

... 51% more likely to reach their quotas, and that 78% of sales professionals who use social media out perform their peers."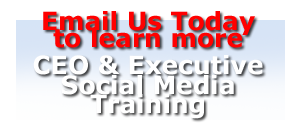 Call My Direct Line
(604) 560-4419
____ .. ____


Itís dangerous to be too trendy in your market.


Back in the day Philco found out the hard way with their futuristic
1958 Predicta TV, a model that was supposed to save the struggling company,
but instead sunk it because consumers thought the set was too fancy and didnít fit their dťcor.

You couldnít make mistakes back then, and you still canít today.
Social media is fraught with the exact same challenges, except today itís even harder to figure out what a fractured customer base wants. If you look old fashioned you lose your audience right out of the gate. Get too trendy and youíre dead in the water too.



Maurice Cardinal Corporate Executive Social Media Orientation & Training
Itís reckless to experiment with social media because itís easy to send the wrong message. My training and orientation programs are custom designed to teach executives, managers and spokespeople how successful C-Suite executives manage high profile social media brands.

Unfortunately, some CEOs still hesitate to use social media because they are concerned it exposes their personality to the world, and just like public speaking, it can be a very traumatic experience.

Want to learn more ... watch the video above or keep reading ...